the lord looks at their hearts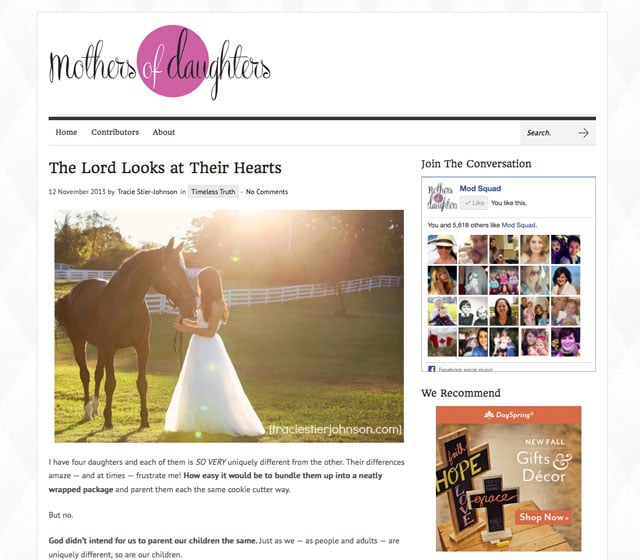 Join me this month as I share my thoughts on why it's so very important to know who your children are. God's created them individually unique and I believe it's our responsibility as parents to dig deep into understanding their hearts and uniqueness.
And if you haven't been to the new Mothers of Daughters site yet, I encourage you to browse through the beautiful encouragement and timeless truths so important in raising godly women in today's world.
Posted in guest post, modsquad, parenting
---