tooth fairy goodness
I found this on my favorite new-to-me blog, My Life My Loves and had to share it!
It's a Tooth Fairy door!  A door. for the Tooth Fairy!  It measures about 10 inches tall and 6 inches wide.  And it's customizable with colors and framing.  LOVE!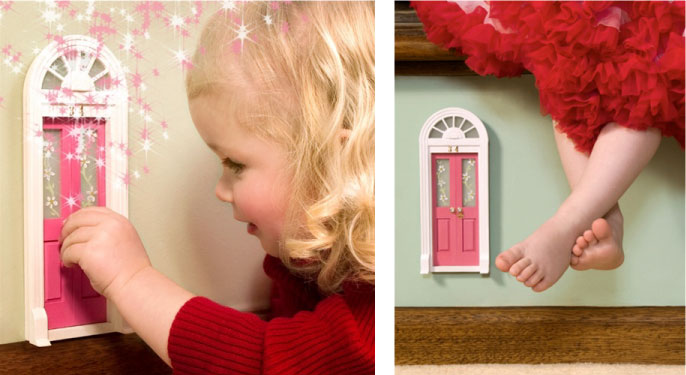 Another genius Tooth Fairy goodie … the world's smallest letter!  My friend Tiffany sent me one of these beauties not too long ago … just a note of thanks and friendship.  But they can also send a letter from the Tooth Fairy.  Comes complete with a little magnifying glass and everything.  Too cute!

I think what's next should be some sort of iPhone app with a loud alarm/reminder … so that darn fairy remembers to show up on time! ;)
:: subscribe to {tsj} photography ::
Posted in children, creative, shopping
---