would you, could you help?
For as little as a one-time $4.00 gift, you could help a child in need this Christmas.
Giving through Compassion's Christmas Gift Catalog provides an opportunity for the churches they partner with in South America, Asia, Central America and the Caribbean, and Africa to personally hand these gifts to a child in poverty, to meet their need, and to tell them Jesus loves them.
My goal is to raise $100.00 through this gift catalog. That goal could easily be met if just:
10 of you donate $10.00, or
5 of you donate $20.00, or
2 of you donate $50.00, or
a very generous someone donated $100.00
Would you … could you … help these children in need?
Take a look below at some easy giving options, if one catches your eye and seems doable, click the photo and it'll take you directly to Compassion's donation page. You can also go to their catalog and read about other giving opportunities.
I'm praying through our giving these children might know the love of Jesus …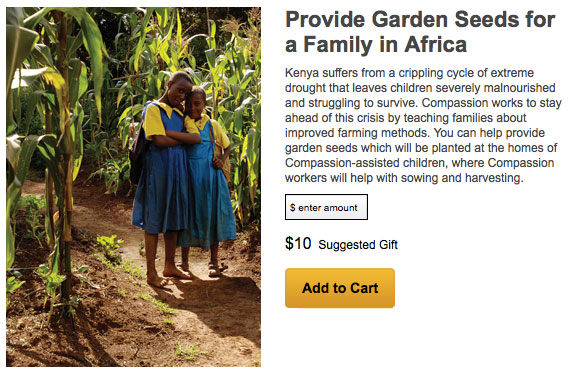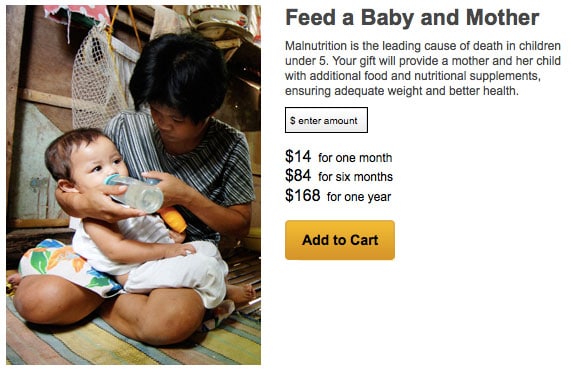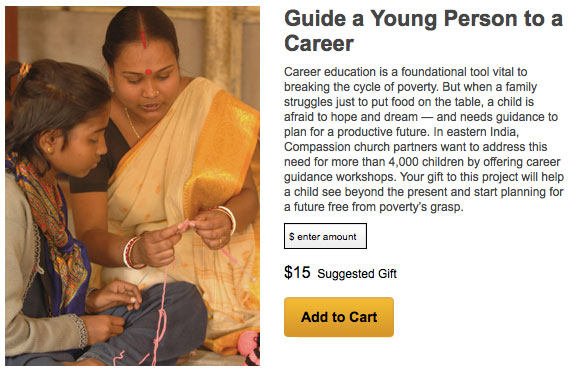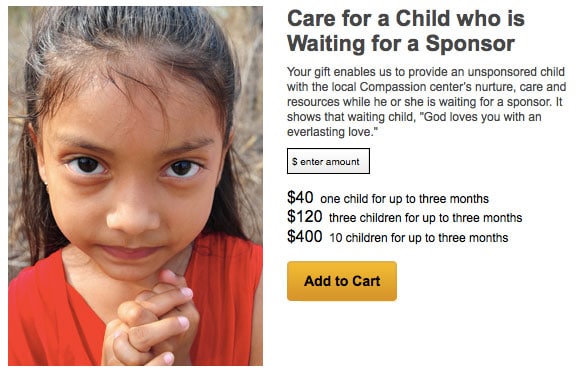 want to stay connected?
sign up to get each post sent right to your inbox!
Posted in charity, compassion, gift idea, giving
---