(in)couraged to hope – unglued #1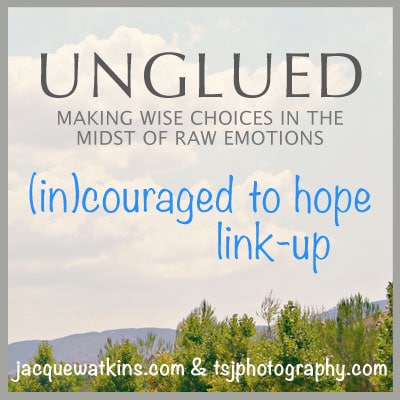 Jacque and I are overwhelmed at the response we've received to last week's announcement! We know what it looks like to face a day, praying for it to be sprinkled with extra dash of hope. And we know many of you could use some of those extra dashes sprinkled into your day too!
We're thrilled you've joined us on this hope-filled journey and we can't wait to get started! It's been great getting to know this great group of women ready to be (in)couraged to Hope!
Now it's time to head on over to Jacque's place for an update on what you can expect over this next week. She's also hosting a linky and we're excited to hear your thoughts! {the linky will show up both here and Jacque's}
Posted in (in) courage
---