laundry room :: before + after
With this move of ours came a few home improvement projects …
We bought the house from a guy who's as bachelor as they come … and I couldn't wait to "girlie" it up and make it our own!
Ready for some before and afters?  I have a few more down the pipeline, but for starters … I'll show you the laundry room.  I knew without a doubt the black trim and maroon cabinets needed to go!  I also wasn't a fan the painting detail on the walls.  Sooo …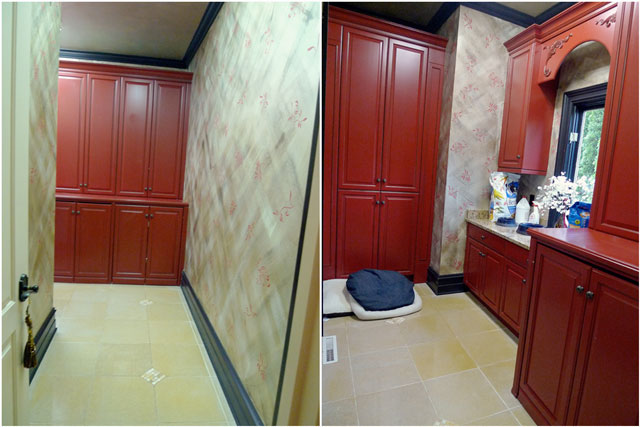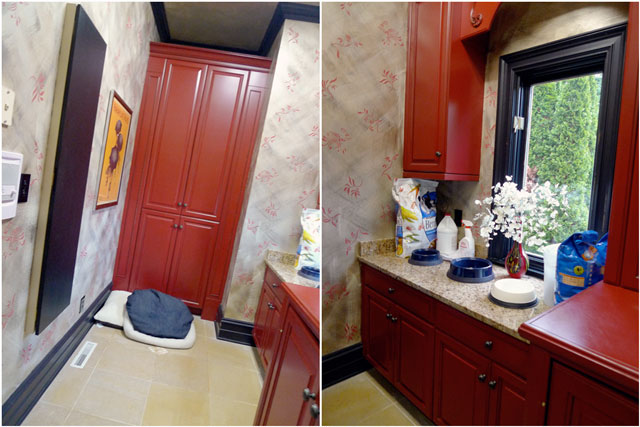 I changed it up real good!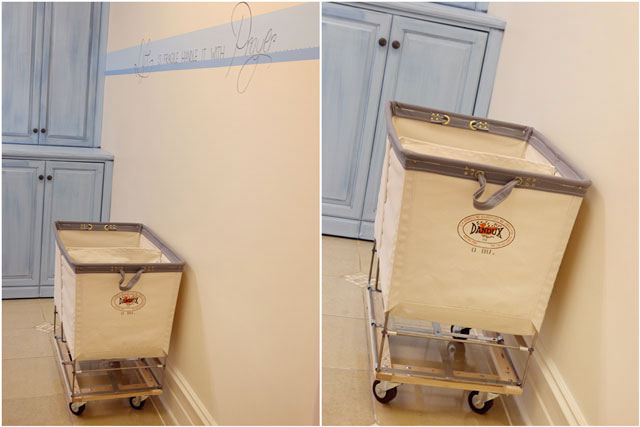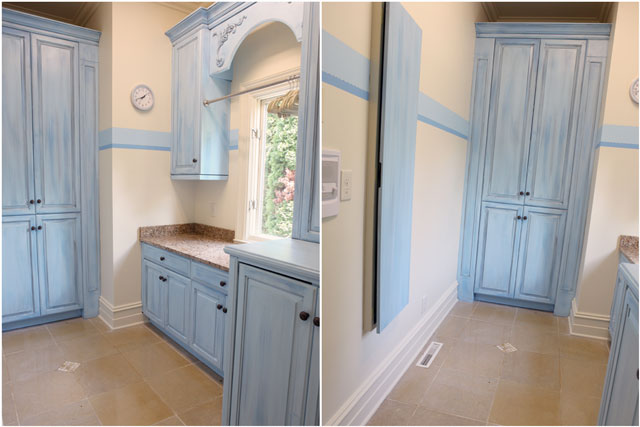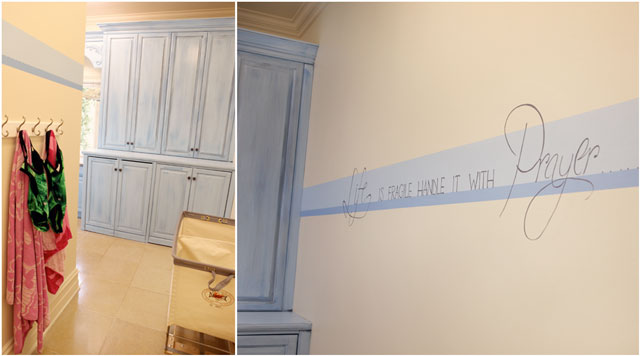 "Life is fragile handle it with prayer …"
---