more thoughts on loss …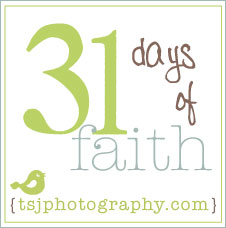 I mentioned yesterday that I was going to share a video from a dear friend of mine who has since gone to live with Jesus.  Unfortunately, the video wasn't mine and has been made private.  Lori was facing an uncurable cancer diagnosis and her sweet words on that video would've touched you to the core … I'm sure of it!  She didn't have all the answers, but she never. ever. doubted in a God that was big enough to handle anything she threw at Him.  He was her rock, her foundation … her everything.
I wrote this post over two years ago on some of my thoughts right after her passing.  You can click over to read the full post if you like … but what I'd like to share today is just a piece of that post.
By standing firm you will gain life.
Luke 21:19

True faith is not the capacity to believe that God will work a miracle.  It's the tenacity to believe in God's character when He fails to do the miracle you wanted.  To stand firm in God means to dig in your heels and cling stubbornly to confidence in God's character, even when He doesn't meet your obvious need.  Others may look at you and say "your God has failed you!" but you say with confidence, "my God has not failed me.  He has not met the need that I can see, but He cannot be cruel or make mistakes.  He must be meeting a greater need I cannot see."
We may come to believe in God because of some miraculous act He performs, but He never intends for his children to let their faith remain on that immature level.  As soon as you begin to grow spiritually, you will find God seemingly to step away from your life or doing some other things you don't expect.  When that test comes, make up your mind to trust in God's character.
"I cannot understand what God is doing, but I believe He is a good God and He loves me!  I will trust in Him no matter what happens."
As soon as you make that conscious choice, your life with Jesus will be lifted to an entirely new level.  Through His Spirit, you begin to understand that real life doesn't come through God's actions, but through God himself.  God is looking for people who will believe in Him no matter what.  He is testing to see whether you might be one of them.  Are you?
If you're suffering through grief {of any kind}, I encourage you to look at two other posts I wrote relating to Lori's loss … here and here.}

{read 31 days of faith from the beginning}

Posted in 31 days of faith
---