the light of the world
Here's another way to put it: You're here to be light, bringing out the God-colors in the world.
God is not a secret to be kept. We're going public with this, as public as a city on a hill.
If I make you light-bearers, you don't think I'm going to hide you under a bucket, do you?
I'm putting you on a light stand. Now that I've put you there on a hilltop, on a light stand—shine!
Keep open house; be generous with your lives. By opening up to others,
you'll prompt people to open up with God, this generous Father in heaven.
Matthew 5:14-16 {MSG}
Prepare yourself! My heart's become passionate about this topic and I foresee myself sharing quite frequently on it!
We are the Light of the world. Plain and simple.
My passion is this … to encourage you, encourage all of us to shine Light into dark places … starting with our own.
There are many dark "places" in this world. Dark people, dark actions, dark circumstances and situations. Most times, darkness translates into shameful. Things that don't necessarily bless people by talking about them. So they stay hidden … in the dark.
What I've learned? What's hidden in the dark doesn't heal.
There are some things we go through in this life that are socially acceptable to talk about and share with others. And then there are things that are embarrassing or shameful and we keep them tucked away into the recesses of our hearts.
But there's something you should know … the enemy lives in those dark places and he'd love nothing more than for us to keep them hidden and festering … robbing, killing, and destroying every thought or life they touch.
My goal is to be an encourager to all of those who've lost their voice. Who are hiding. Who are ashamed. Who are hurting.
That's not who you are … you were meant for more! Let me encourage you to speak out. Meet with a trusted friend, a pastor, or a mentor. You can begin to heal by shining His Light into your dark places.
John 1:5 says this, "The light shines in the darkness, and the darkness can never extinguish it." In the verse above, from Matthew, it says, "By opening up to others, you'll prompt people to open up with God." God sent His Son to be the Light of the world. And then we were charged to be the Light … to "bring out the God-colors in the world."
We are the light of the world. Let's begin to bring His healing power into our own dark places, so we can go into the world and shine His blinding light into every dark crevice the enemy is hiding out.

:: We Are ::
performed by Kari Jobe
Every secret, every shame
Every fear, every pain
Live inside the dark
But that's not who we are
We are children of the day
So wake up sleeper, lift your head
We were meant for more than this
Fight the shadows conquer death
Make the most of the time we have left
:: chorus ::
We are the light of the world
We are the city on a hill
We are the light of the world
We gotta, we gotta, we gotta let the light shine
We are the light of the world
We are the city on a hill
We are the light of the world
We gotta, we gotta, we gotta let the light shine
Let the light shine, let the light shine
We are called to the spread the news
Tell the world the simple truth
Jesus came to save, there's freedom in His Name
So let His love break through
:: chorus ::
We are the light
We are the light
We are the light
So let Your light shine brighter
We are the light
We are the light
We are the light
Jesus
You are the light
You are the light
You are the light
We will lift You higher
Shine shine shine
:: chorus ::
We gotta shine
We gotta shine (So let the light shine)
We gotta shine
We gotta shine (Let the light shine)
We gotta shine (Let the light shine)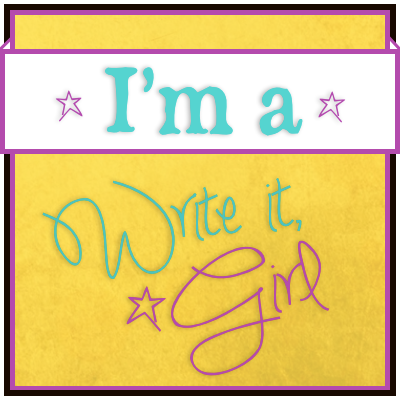 Posted in inspiration, light, write it girl
---