what i wore wednesday
Horse shows. Horse shows. Horse shows.
That pretty much sums up what I've been doing these days! But who's to say one can't look cute while mucking stalls and all the other fun things that come along with being a horse show mom?
And so … I decided to link up with Lindsey today for an edition of What I Wore Wednesday!
This is me looking none-to-happy with the way-too-early departure for the barn. Oh, but wait! I can manage a smile when the teen comes around!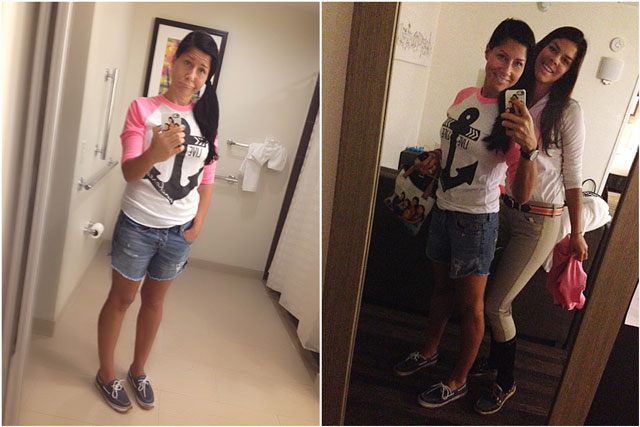 shirt — etsy
shorts — american eagle
shoes — sperry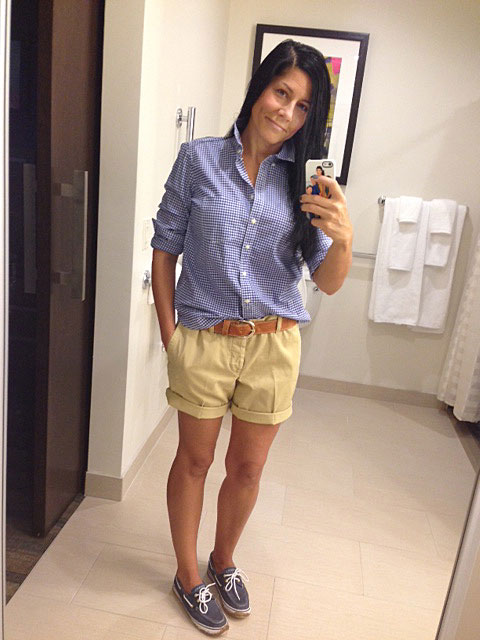 shirt — gap
belt — gap
shorts — j.crew
shoes — sperry {dirt optional}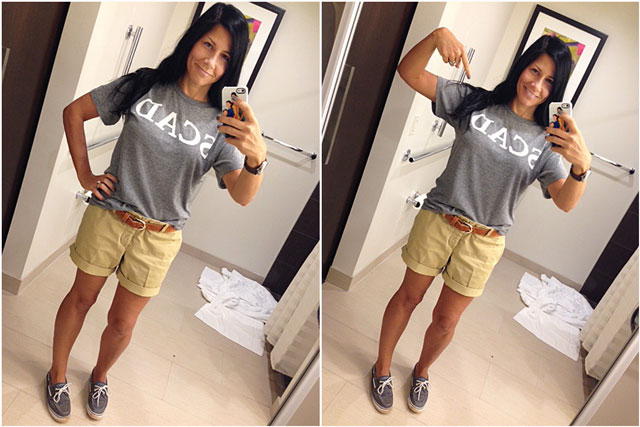 shirt — any guesses why I'm representing?
belt — gap
shorts — j.crew
shoes — sperry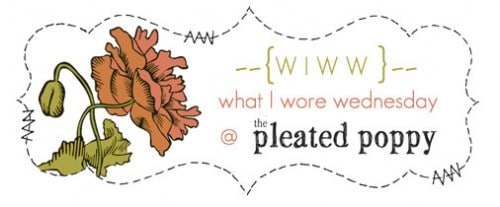 Posted in fashion
---