a visit to the lake
We spent last week at the lake house in Wisconsin.  Went from one lake view to a new one … although a much colder climate!  We needed to switch out our swim suits, tank tops + flip-flops for much warmer gear!
Anyway … summer was definitely on the verge and the trees were blossomed and green.  I found much solace and peace during my time there.  Well … actually, I take that back a bit.  There were definitely a multitude of internal struggles, but it was a good place to be to work through some of them.  And if you've seen me back on twitter and facebook … you'll see that "Tracie got her groove back."  Well … trying anyway … :)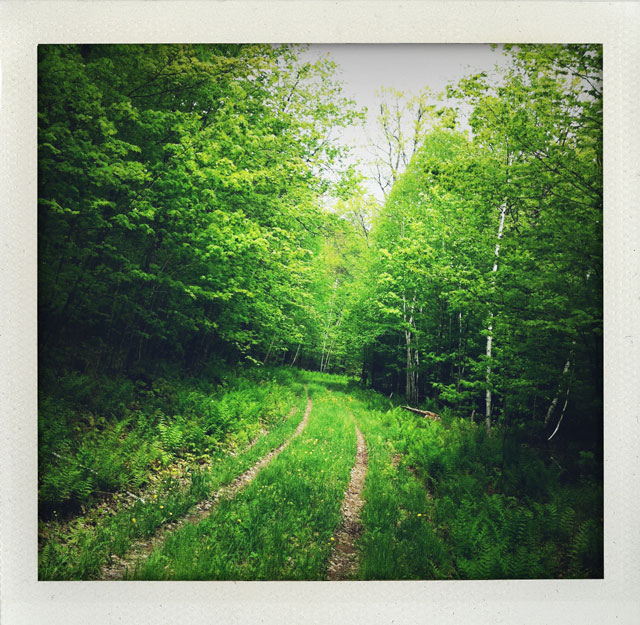 The girls were beyond excited to be back to their old adventures of trunk riding + suburban surfing …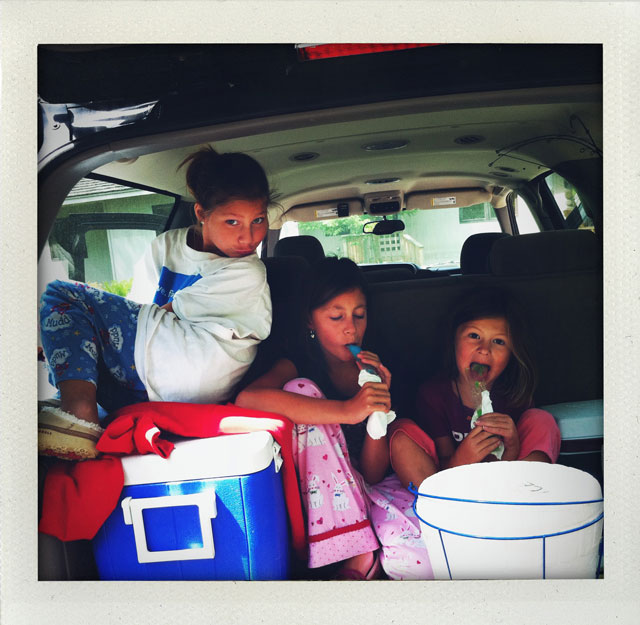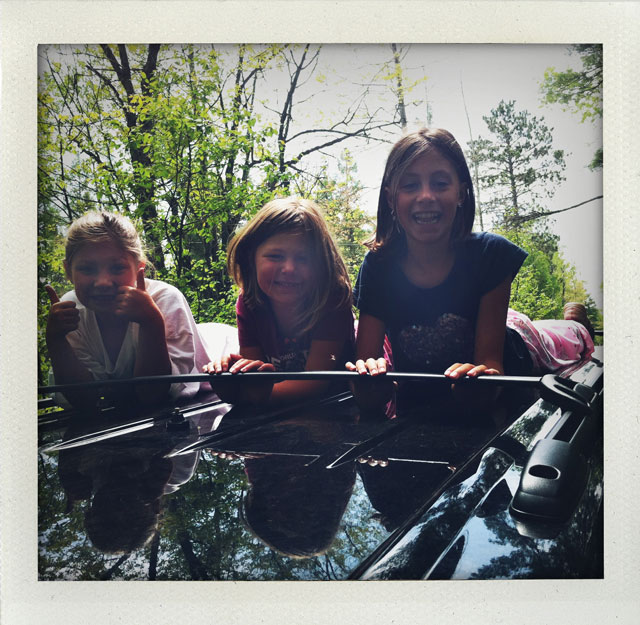 We spent an afternoon picnicing at a cabin in the woods …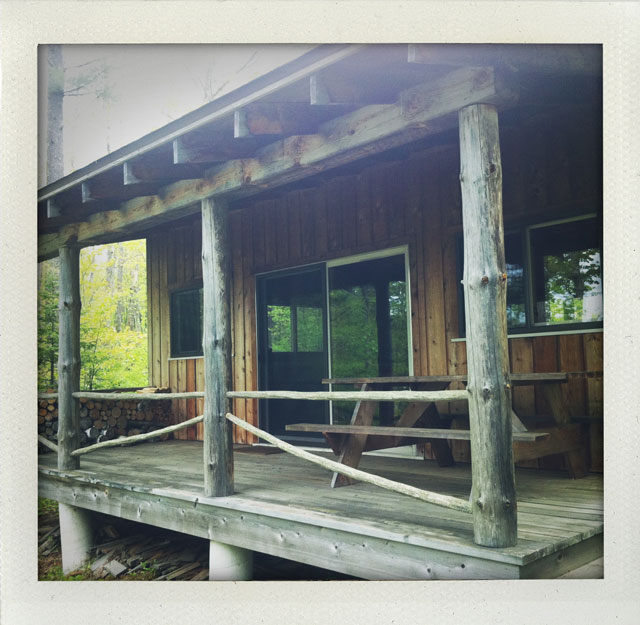 Creature hunting …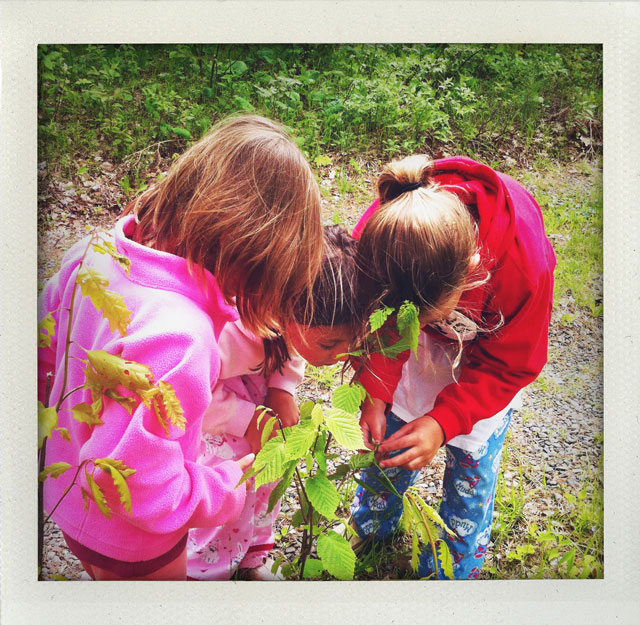 Fishing …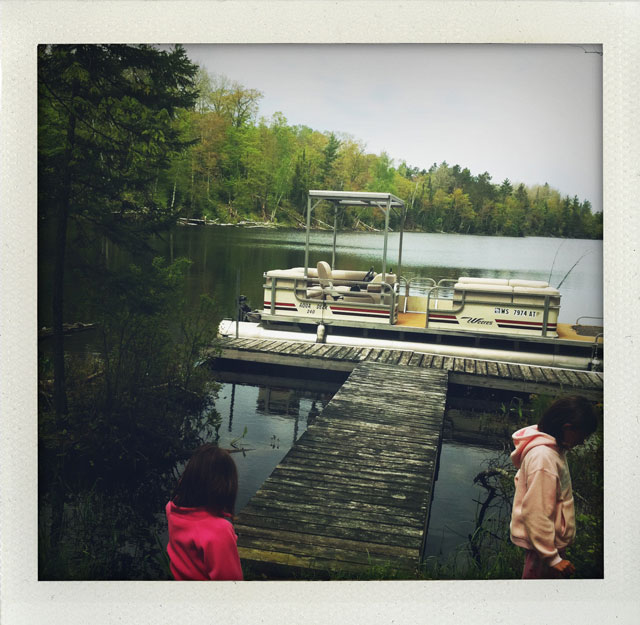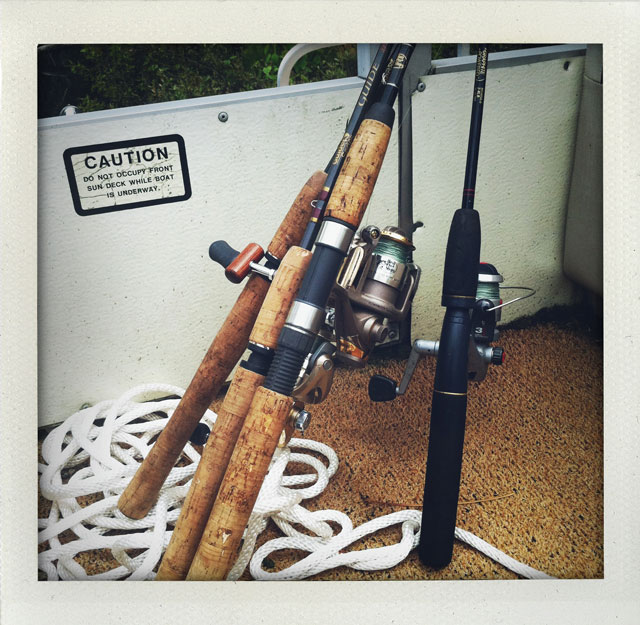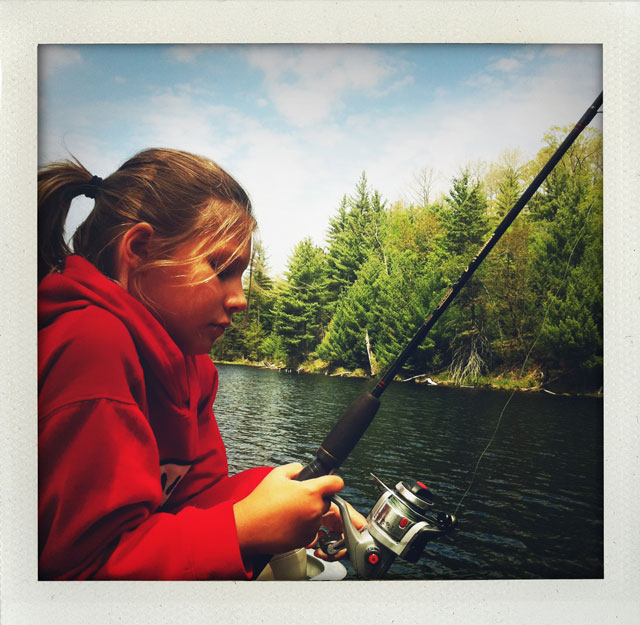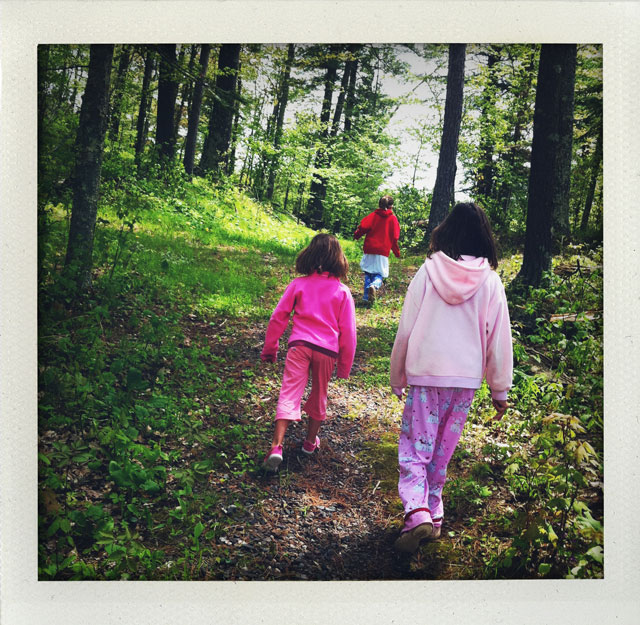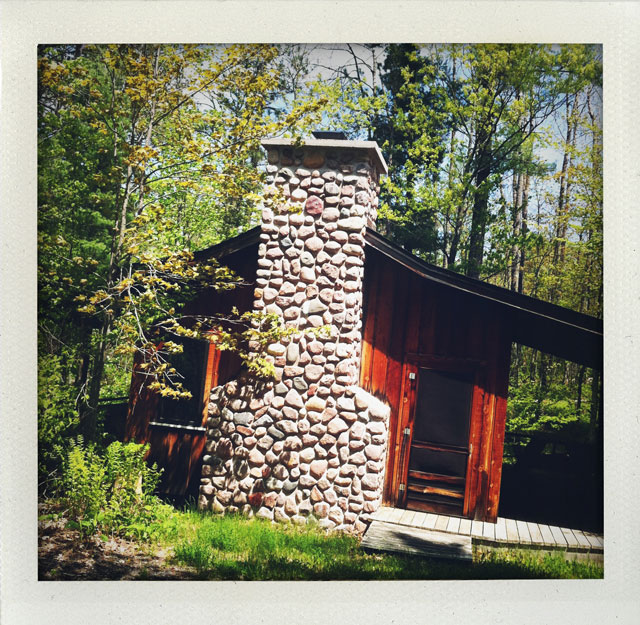 And we even made some new friends!  We had a bucket of worms ready to feed them, but they were rarely awake.  When we came back from this afternoon at the cabin all their little heads were poking out of the nest with hungry mouths open.  But by the time I got up on the ladder to take a photo, they were zzzzzz …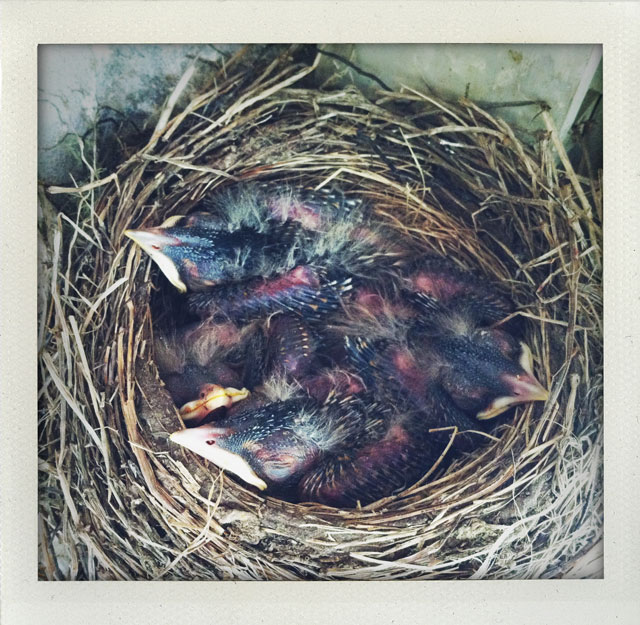 And yes. this is a real bear!  It must've been just a year or so old, cuz mommy was long gone.  But this little guy hung around all weekend.  At one point, while we were eating dinner, he was on our patio with his nose against the glass trying to get in!  Thrill of the week for my adventuresome gals … actually no, I take that back, suburban surfing was numero uno!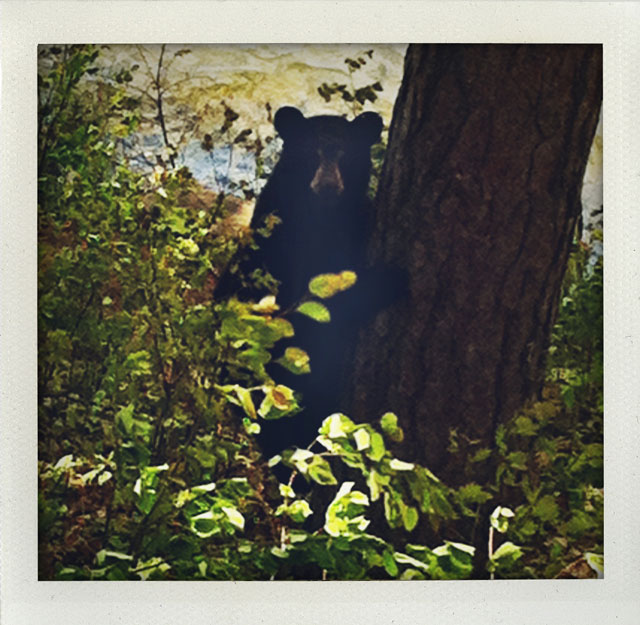 Posted in family photos, family thoughts, lake owen, vacation
---