chicago smiles
I thank my God every time I remember you.
Philippians 1:3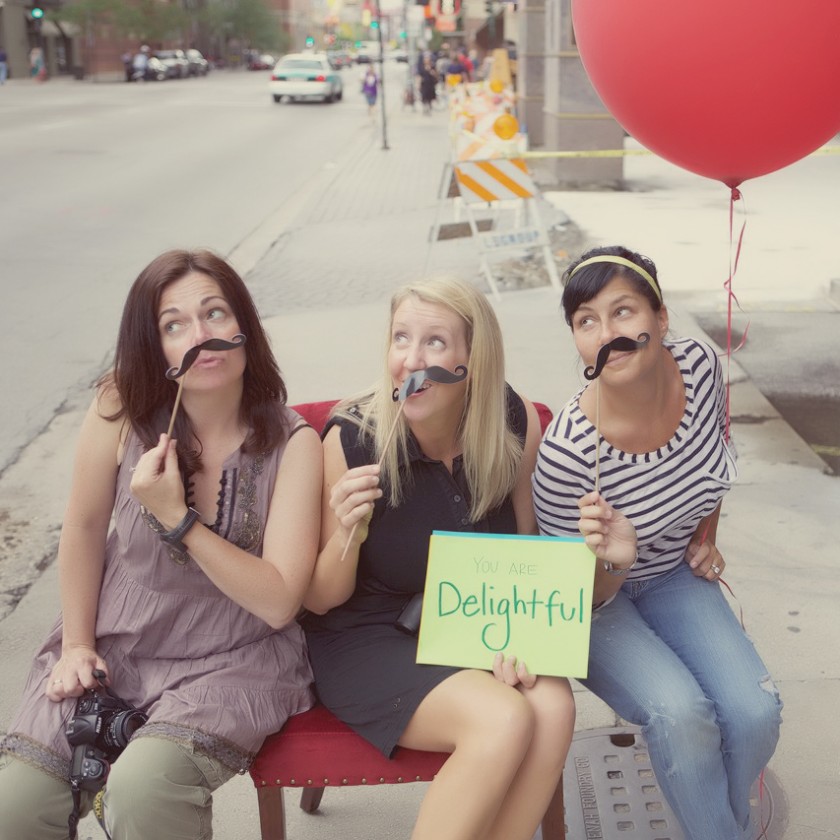 We started the day as new friends, and ended as kindred spirits.
Kate and Katherine are the most lovely, beautiful, creative and talented of women … and fast becoming amazing friends!  Oh the damage we could do if they lived closer!
We met in Chicago for a day of fun … only to arrive during a torrential downpour.  I arrived Union Station at 9:30, hopped a ride to Millennium Station to pick up Katherine at 10:30, and met Kate, who drove, immediately after.
We ran to Kate's car in the rain and ended up sitting … in. her. car … for well over an hour as we became fast and furious friends!  When we finally looked up from our conversation, we'd realized it had stopped raining!  Up next was lunch and then off for some fun!
Chicago Smiles!
We found a street not too far off the beaten path.  We set up a beautiful red chair.  Large red balloon in hand.  Chocolate kisses to give out.  Token polaroid ready to be taken.  Mustaches ready to be used.  Encouraging signs prepped.
Silliness started.
People intrigued.
Blessings given.
It was absolutely amazing the reaction people … complete strangers … had towards us.  People couldn't help but smile, they couldn't help but participate!
We had a bridal group, a woman bringing home pizza, business men, families … and they all smiled!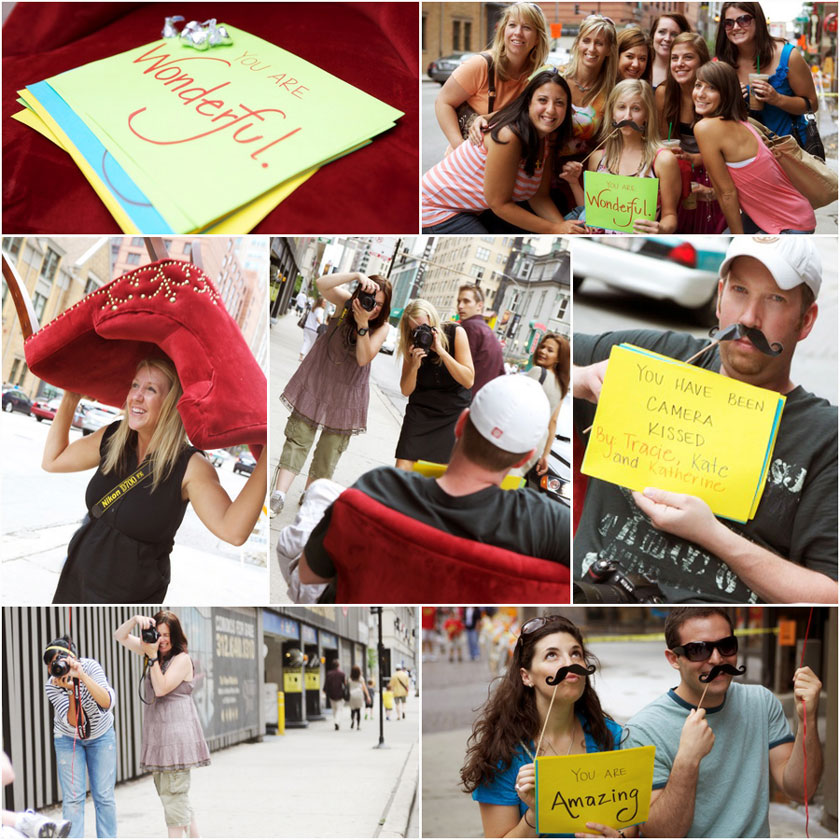 amazing
wonderful
dazzling
unique
lovely
fantastic
delightful
spectacular
beautiful
charming
loved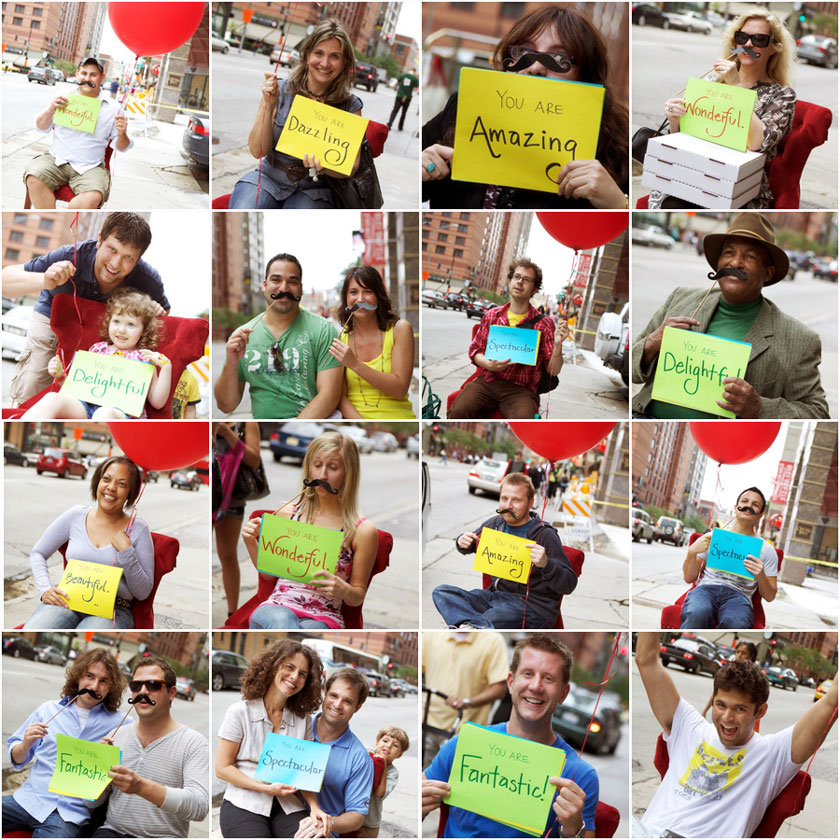 That's what you are!

:: subscribe to {tsj} photography ::
Posted in blessed, friends, outing, photography
---