go deep {repost}
This post encourages me to continue to "fight the good fight" and press in deep to my Savior.
{original post 6.1.10}
It's not what you do once in a while, it's what you do
day in and day out that makes the difference.
— Jenny Craig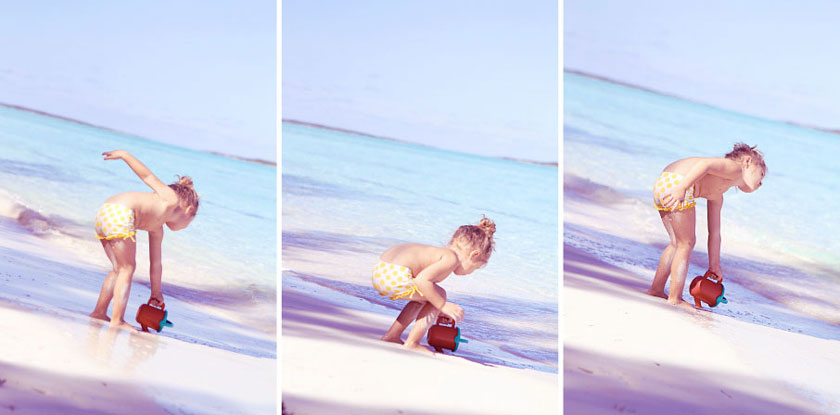 On one of our trips to Exuma, we were on the beach building sandcastles and moats.  Hunter went to fill her bucket with water, but she wouldn't go in.  She was standing there for what seemed like forever … waiting for the water to magically jump into her pail.
I sat there watching her, thinking it had to be a metaphor for something … and quickly jumped to grab my camera and get a few shots of her.
As I was taking the photos and continued to ponder … it came to me.  She needed to go deep.  Go deeper.  Get wet.  To get her bucket filled.
Just as Hunter's standing on the shore waiting for the water to come to her … we can sometimes do the same with God.  We stand on our own shore waiting for God to fill our bucket … but it doesn't work like that.
Think of your best relationships.  How much time and effort do you put into them?  Don't you try to know all you can about your friend?  Don't you care when they're hurting?  Don't you try to be a good friend?  Don't you want to talk to them often?  Don't you think of them constantly?  Only when you're putting into your friendship, can you get something out of it.
A relationship with God is much the same way.  We need to talk to Him everyday.  We need to read His Word.  We need to learn all we can about Him.  Hurt when He's hurting.  Love how He loves.
It's only when we step off our comfortable shoreline and go deeper that we are filled.
Are you in a place where you're wondering "does God even care?"  I promise you He does.  He cares very much.  You may not have the answer the way you want it, or see things in the light you want to see with.
But as you press deep into God, you'll begin to see things with His light.  You'll begin to understand that it's His answer.  And the amazing thing that happens is that you'll find peace in those things.  You'll begin to realize your Heavenly Father is waiting for you in the deep end.  He created you to meet Him there.
Dive in.  Get wet.  And watch your bucket overflow.
This post is linked up with Emily at Chatting at the Sky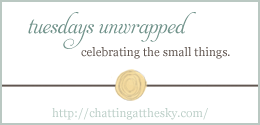 Posted in family thoughts, hunter, inspiration, tuesdays unwrapped
---