lake livin' …
I'm not gonna lie … we are thoroughly loving the lake life!
Our house came with a pier, dock and boat slip … minus the boat.  So one of the first things I did was get ourselves a boat!  In fact, as I was writing out the check on my tenth wedding anniversary … I thought, "happy anniversary to me!"
Just one glitch.  I've never. ever. never. driven a boat before.  True story.
And the thought of it freaked me out a tad.
And then there's the thought of the whole-motor-under-the-boat-thing.  And it didn't help that when we picked up the boat, the dealer told us a story of just a few days before a man falling out of his boat and running himself over and losing limbs.  True story.
But anyway.
I took it slow and learned what I could learn.  Like for instance … the boat should be in the water before one starts the engine.  Yeah.  It's like that.
But once we got that puppy in the water … off we went!  And because the weather's so warm, we've been out on the lake pretty much since we got here in May.
I took these photos of the girls mid-May …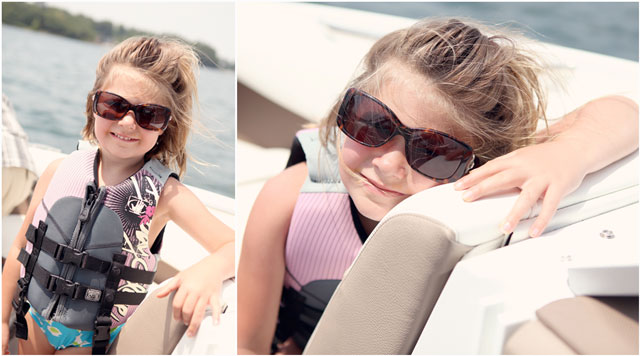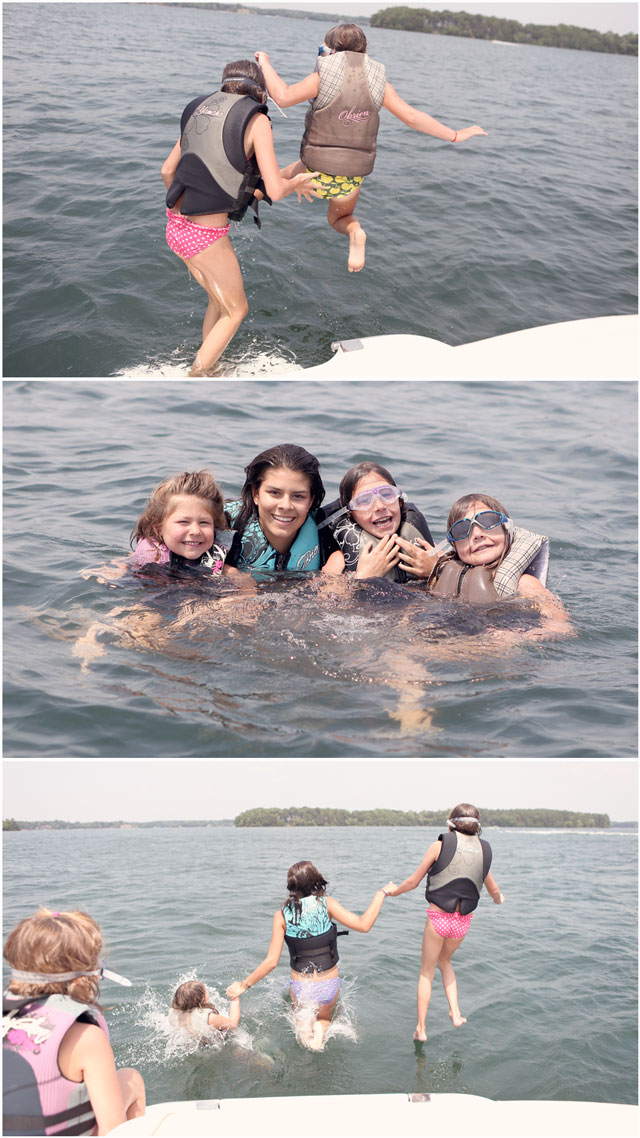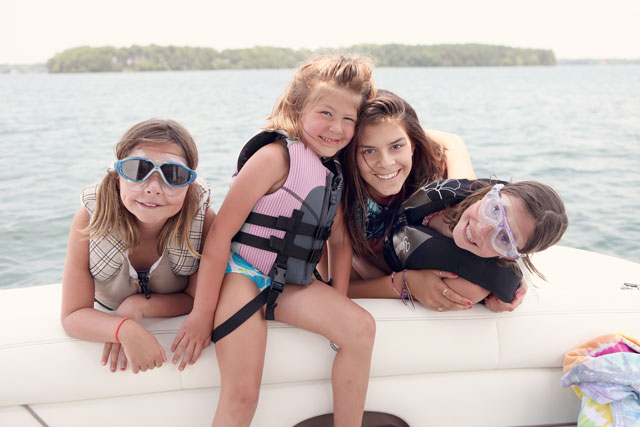 And this past week, we found a new lake activity … wakeboarding!  Three outta four gave it a try …


But only two could get out of the water.  I've gotta tell you though … I'm so proud of her for giving it a try!  She tried over and over …

Lastly … here we have our favorite pastime!  The girls could spend hours on a tube!  If you make it to .40 seconds or so, the girls take a wicked flip!

Posted in family photos, girls, movie
---