kit kat brownies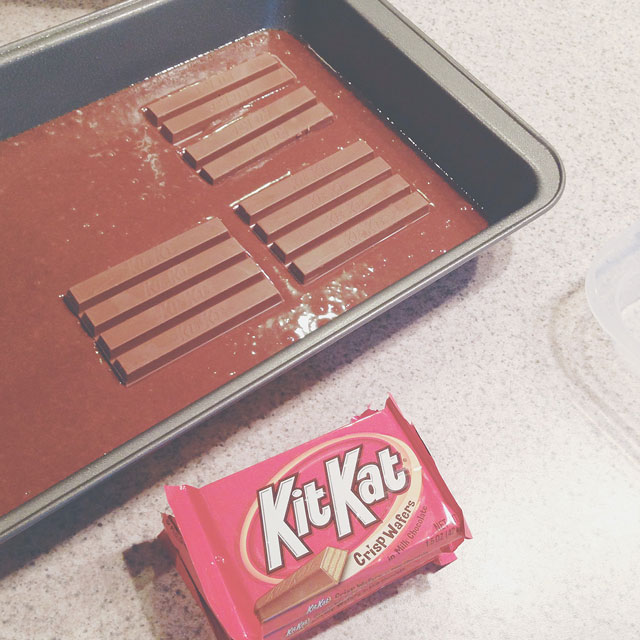 So. After a crazy-hectic day last week, I was majorly in need of some chocolate!
I'd remembered pinning a recipe for Kit Kat brownies recently and was praying I had the ingredients. I just might've heard a choir of angels sing when I opened the pantry and spotted Kit Kats and a package of brownie mix!! Hallelujah and praise the Lord!
<<<<< As I was making them, I posted this photo on Instagram and had a few interested followers, so I thought I'd give a little review here on the blog.
The girls saw me making these and were very, very intrigued. My girls love themselves some chocolate! As soon as they were out of the oven and cooled down enough, we all dove in.
Here are our comments/reviews:
Piper gave them a 9, but prefers her brownies straight-up and without the crunch surprise.
Wynter gave them a 7. Not impressed at all.
Hunter wasn't intrigued with the thought of a foreign substance in her brownie and didn't try them.
As for me? I actually liked them. It was a little bit weird to have crunchy goin' on in my brownie, but it didn't keep me from eating the rest of the pan a few more! And hey, if I'm in need a chocolate fix, I'm not gonna be fussy about it!
Would I make them again? Yeah, I think I would! But not until I try these Rolo cake bars first!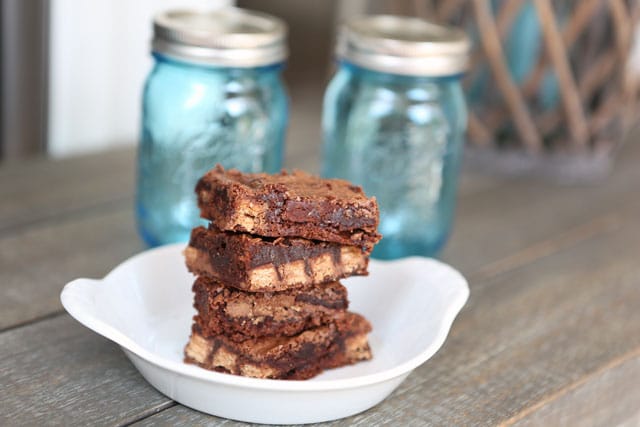 Any go-to recipes you're loving lately?
---