shadowbox gift :: map hearts
So I have this friend … who has an obsession for maps.  Well … maybe not an obsession, but I know she digs 'em pretty good!  And since I've been known to pigeon-hole my friends with gifts that suit their obsessions interests … I created this map shadowbox for Leslie!
Super-duper-easy!  Simply fold up the little hearts in half, double side tape each half to the next … fan out, and double side tape to the 12 x 12 paper.  And then I just added the extra hearts on the side.  Likey?
{oh, and Nellie … be warned, I know your birthday isn't 'til June, but your gifts are already signed, sealed & delivered … and I'm afraid you're my next pigeon!}
sources:
heart garland & heart punches
shadowbox :: pottery barn
scrapbook paper :: michael's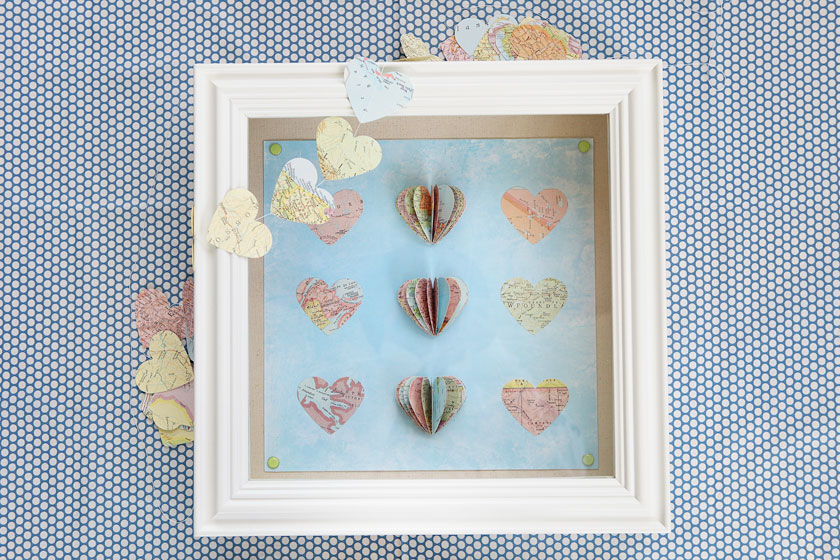 :: subscribe to {tsj} photography :: join me on twitter :: find me on facebook :: design with me on pinterest ::
Posted in birthday, craft, creative, etsy, friends, gift idea
---