my adventurous girls
I love that my girls are so adventurous.  Don't get me wrong … some of the things they do scare the beegeezes out of me!  Like this … this is them. on the roof of the SUV. as CJ drives them through the northwoods.  {p.s. I was no where around when this was being done!}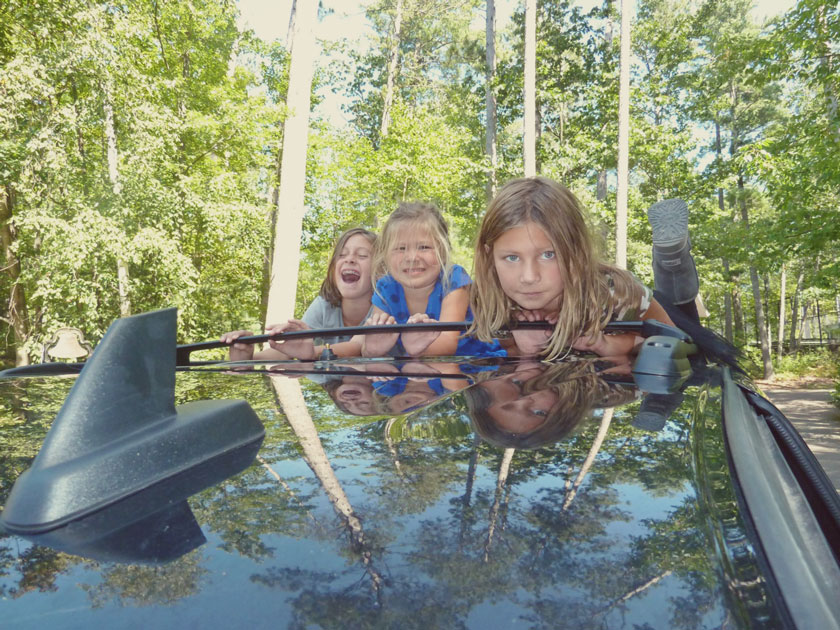 And this is them enjoying some water sports this weekend in 60 degree weather!
Can you believe Hunter's jumped from the balcony already too?  Crazy.
And … one last scary adventure we had … the girls have been begging to go night tubing.  So last night we had them out on the tube all ready to take off.  CJ guns the motor, there's a large wave in front of the tube as it hit the water.  And then … nothing.  That's what I saw behind the boat.  Nothing.
No tube.  No kids.  Nothing.
I started screaming.  And after what felt like minutes … the tube reemerged and finally behind it the two girls.
Hope your holiday weekend was a tad less adventurous! ;)

:: subscribe to {tsj} photography ::
---