my hubby …
So CJ left us a couple of weeks ago for the Climate Savers meetings in Copenhagen.  He's on the WWF Board, so was there with them … but also for the company he works for, which was recently brought on as part of the Climate Saver initiative.
I was so super proud of him.  He had a prepared speech for one afternoon … so in usual CJ style, he practiced and practiced … and practiced some more.
But then … the night he arrived, he had a dinner to attend, that included an impromptu speech.  CJ doesn't do well with impromptu.  Not to mention, his luggage was lost … so amongst the suits and cocktail dresses … CJ was in his jeans.
Anyway … he rocked the speech, and his next.
And I died laughing at this … he called one afternoon and told me his CNN interview was cut short.  As he went on to explain, he was given 30 seconds to talk … but of course went well over that, and got cut off.  Typical CJ.  He can leave someone a voice mail message that should take a minute.  But he takes 5 minutes and is sure to repeat each point, albeit in a different way, no less than 5 times each.
Gotta love him.  And I do.
Anyway … the WWF had this polar bear skeleton in a square in Copenhagen.  They froze water all around it and proceeded to let the ice melt over the next few days to simulate global warming.  Pretty clever, no?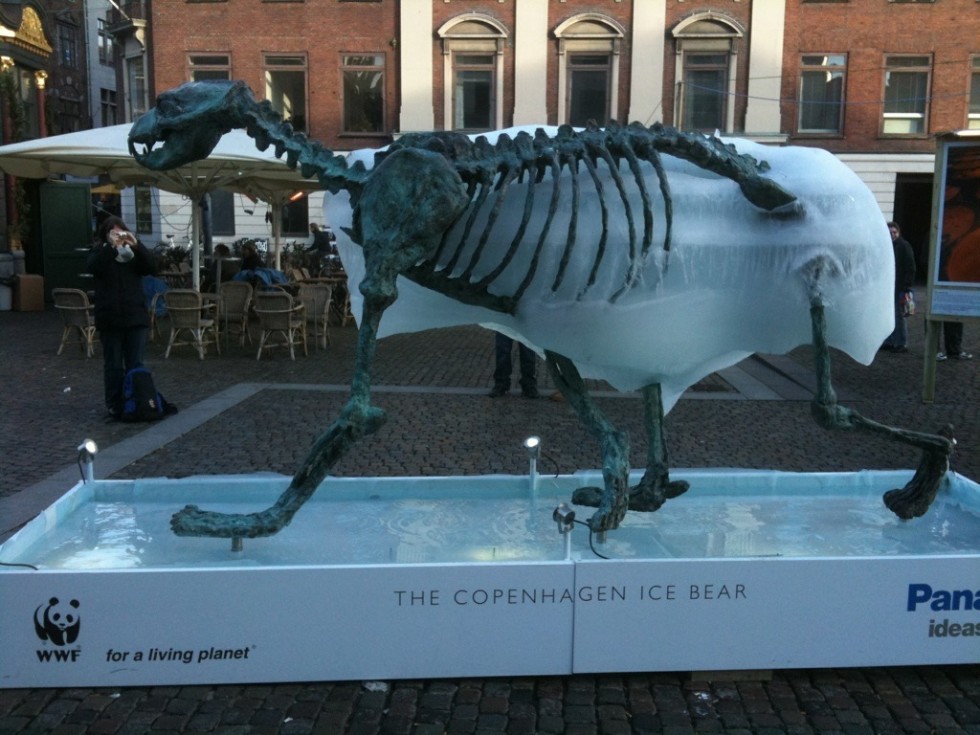 Here's my guy … in jeans.  :)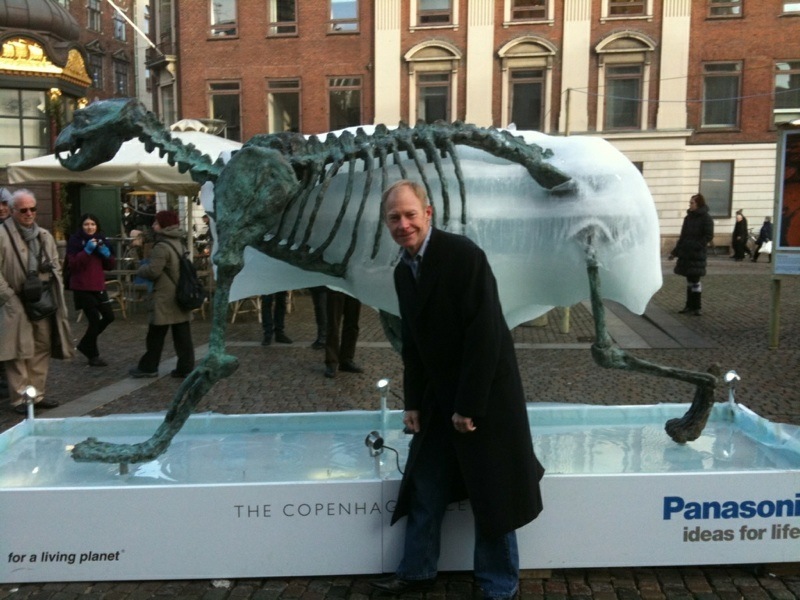 And then … he was so excited about a particular painting he found hanging in his hotel.  Um, yeah … okay crazy guy!  I mean, he was e.x.c.i.t.e.d!
He finally sent me a picture of it …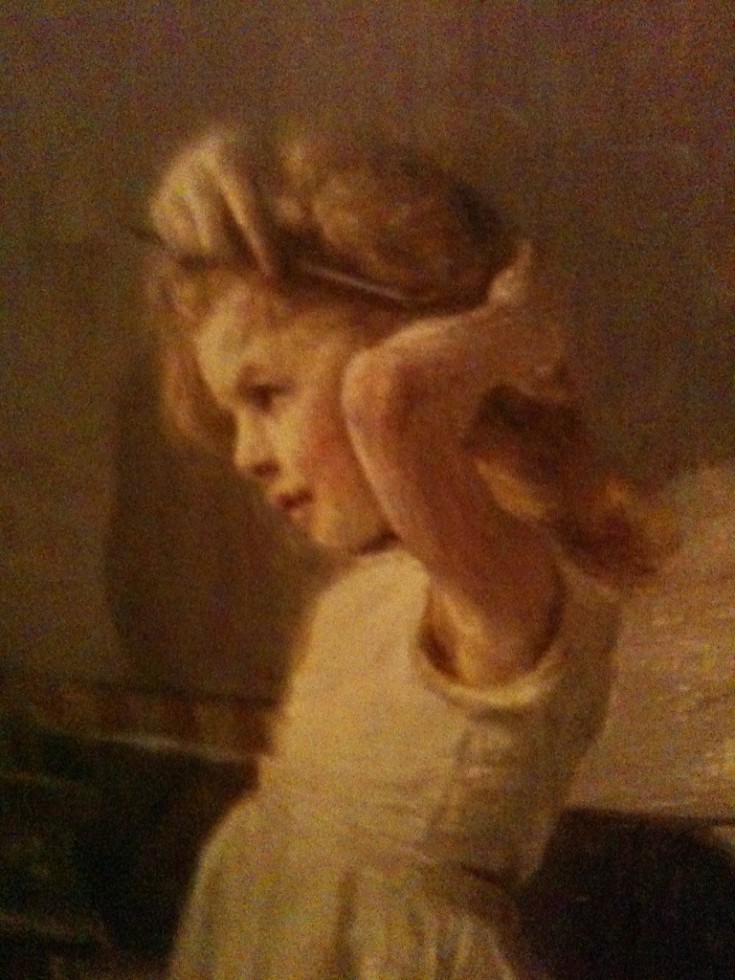 Does this not look like one of my children?  I think Hunter.  Taylor thinks Piper.  But still.
CJ talked the night manager into selling him one.  They happened to have an unused one in storage and sold it to the hubs for one hundred bucks!
Anyway … I just wanted to chime in and say how proud I am of my hubby.  I don't do that too often … but I'd like it to be known … he's the cat's meow!  {most of the time …}  :)
Posted in curt
---