unexpected visitors!
See this cute little conch salad bar?  Know where the scraps of conch parts end up?
In the water.  And do you know what type of creature likes to eat fresh conch?  Besides CJ?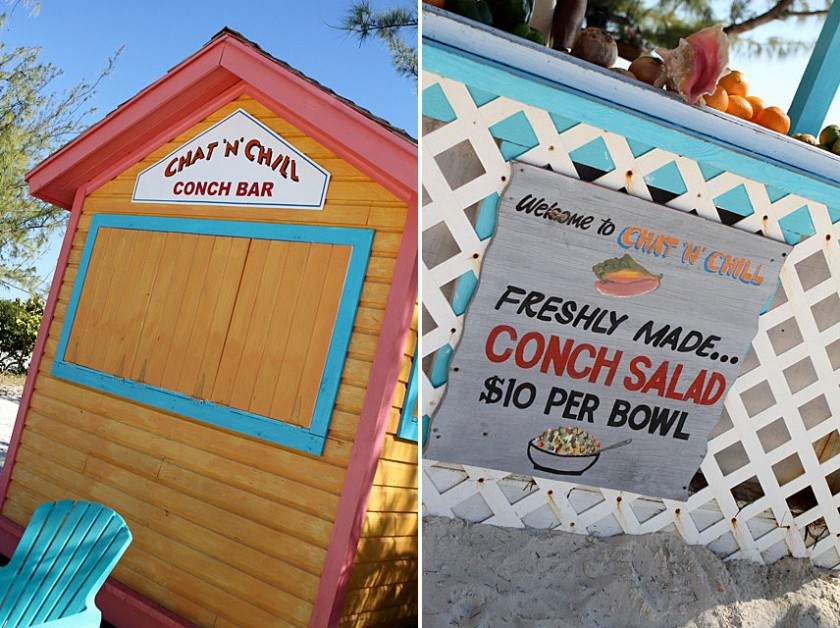 These guys!  My girls were in absolute heaven!  They really were the friendliest little creatures …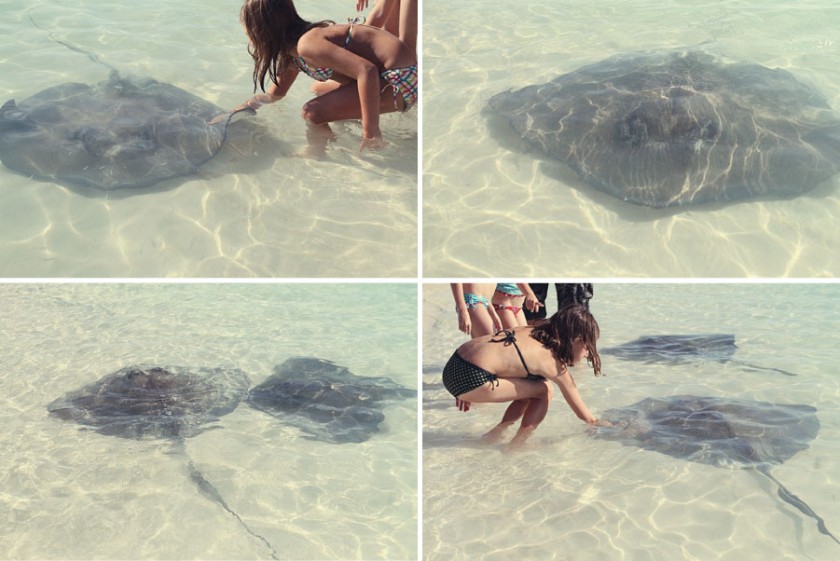 Take that! science class. ;)
And do you love this awesome photo conversion?  It's a new app I found.  Gonna share more info on that in the next few days.  But I had to share this photo.  I love everything about it.  The original photo is the top left one in the four-square above.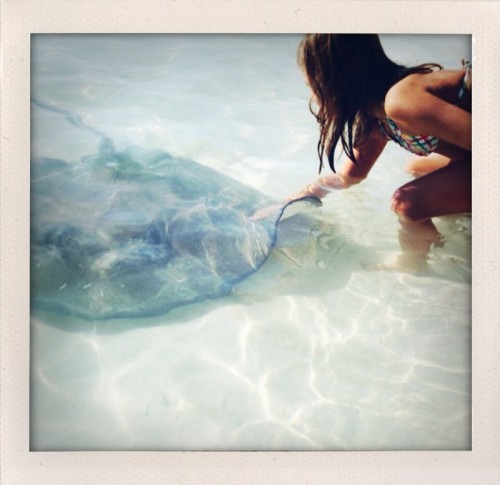 Posted in exuma {1.10}, family photos
---