a "pin" gone wrong
In theory, this awesomeness from pinterest is a sweet-lover's dream recipe! In practicality … summin' gone wrong!
So you start with a few simple ingredients …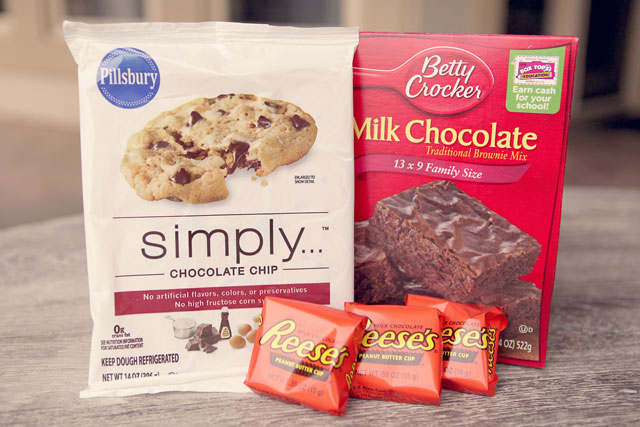 Press the cookie dough into each tin well; place a Reese's on top of the cookie dough; pour prepared brownie batter on top of that; and bake at 350 for 18ish minutes.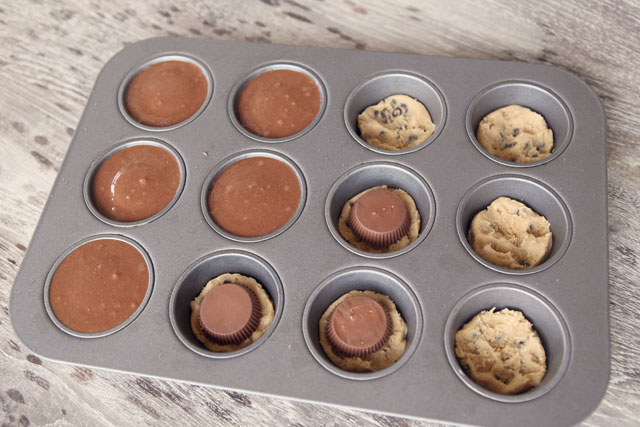 YUM, right?! Okay, but be honest … are you thinking these are looking a little "off?" Just a little?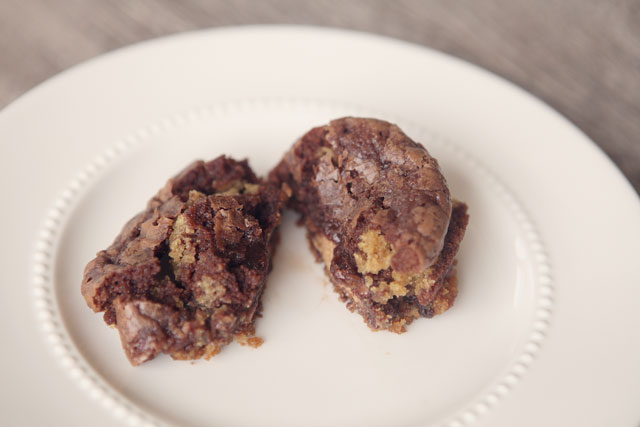 Yeah … cuz they were! I ended up with a Pinstrosity. The photo above shows the best of the best …
This is what the rest of them looked like.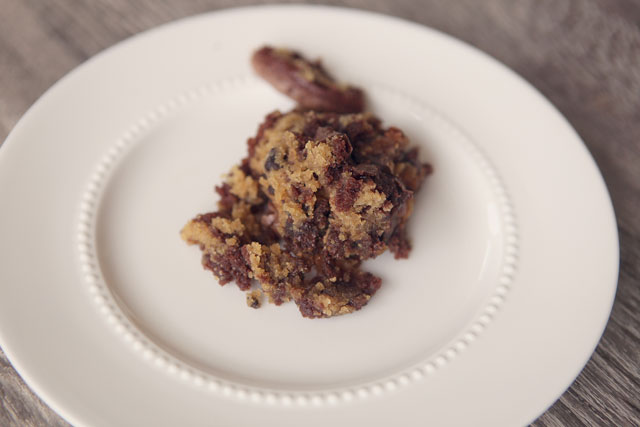 I'm not quite sure what I did wrong. Anyone?
Regardless, I'm not gonna lie … the pairing of these ingredients didn't keep me from nibbling on their yumminess. Ugly maybe, but tasty none-the-less.
---