a whaling we will go …
So today was the big day … the day we've been waiting for!  My little adventurists were beyond excited!
The weather was beautiful today and the water was relatively calm.  We're staying in the Cabo area, so drove to the downtown harbor to catch our ride to the whales.
The yellow beauty below was all ours!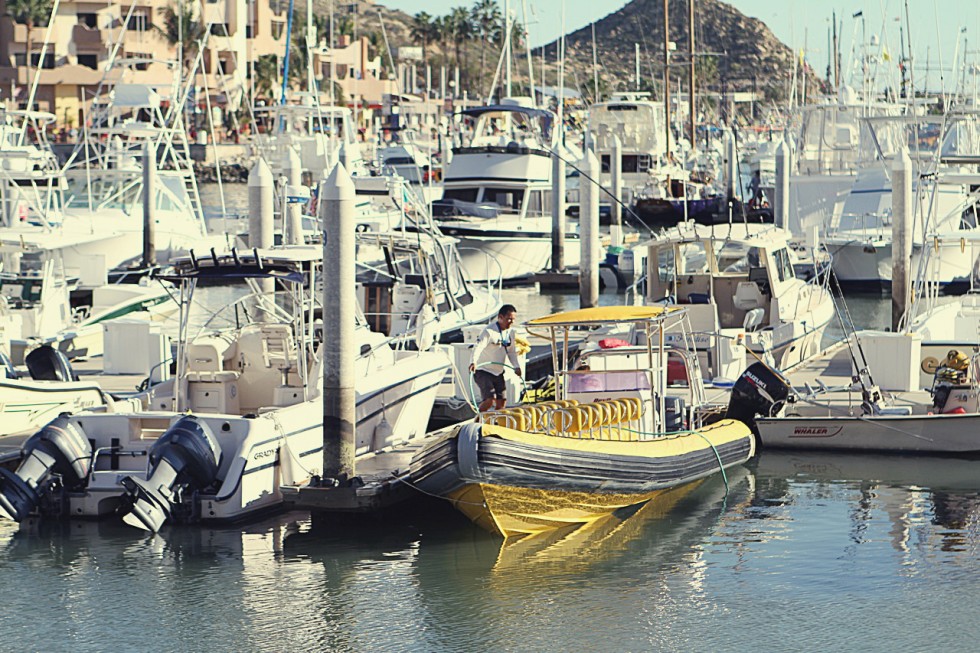 Once we broke outside of the harbor, we didn't have far to go before we saw our first sighting!
So excited!!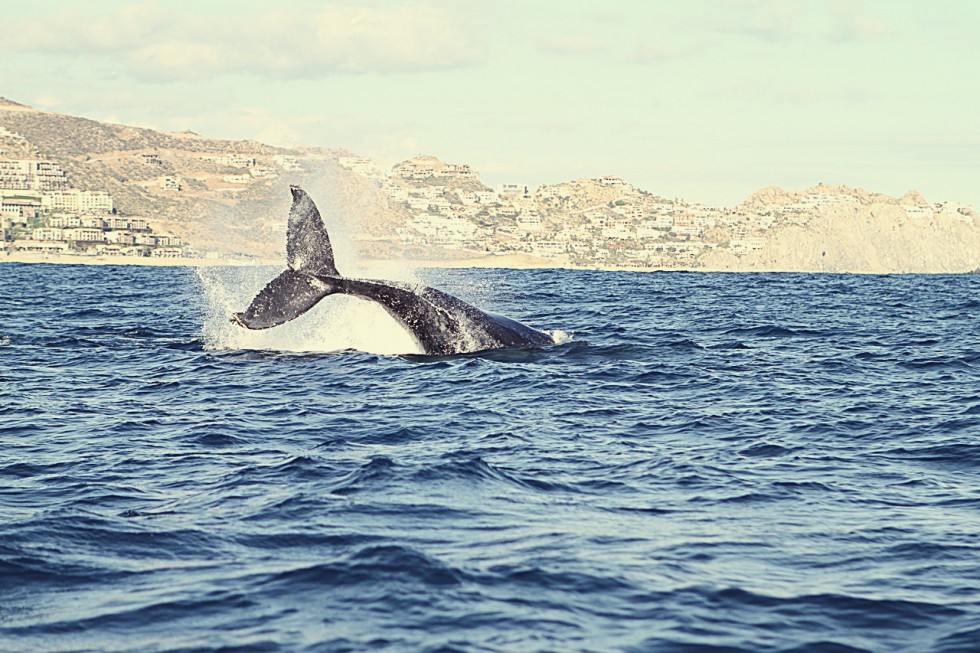 We followed this guy around for a while … he, or was it a she? put on quite the show for us …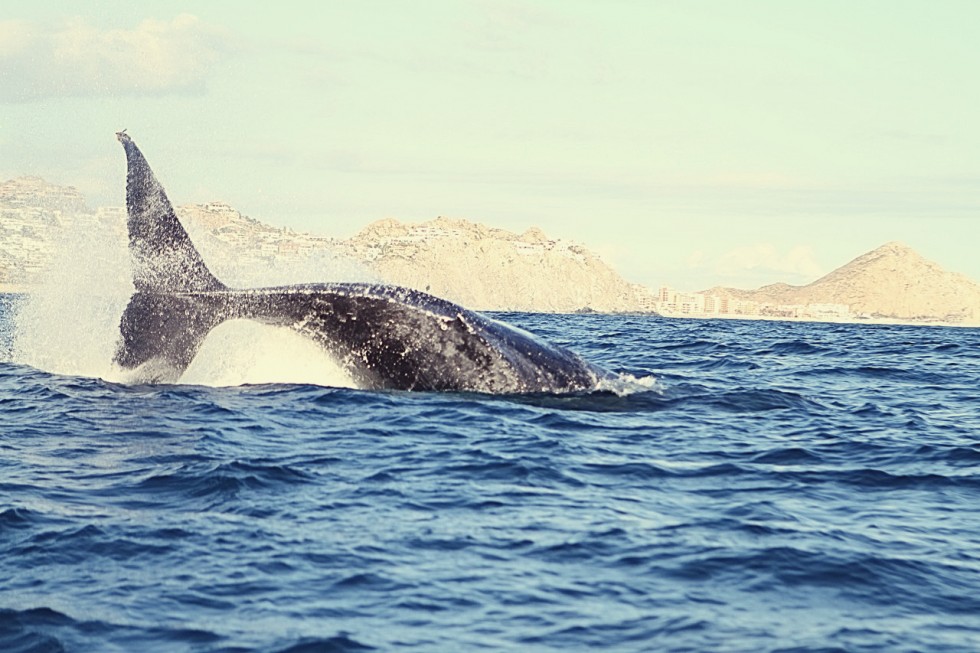 Look at how excited these people are!  The extra girl? One of Tay's life-long friends … Christina.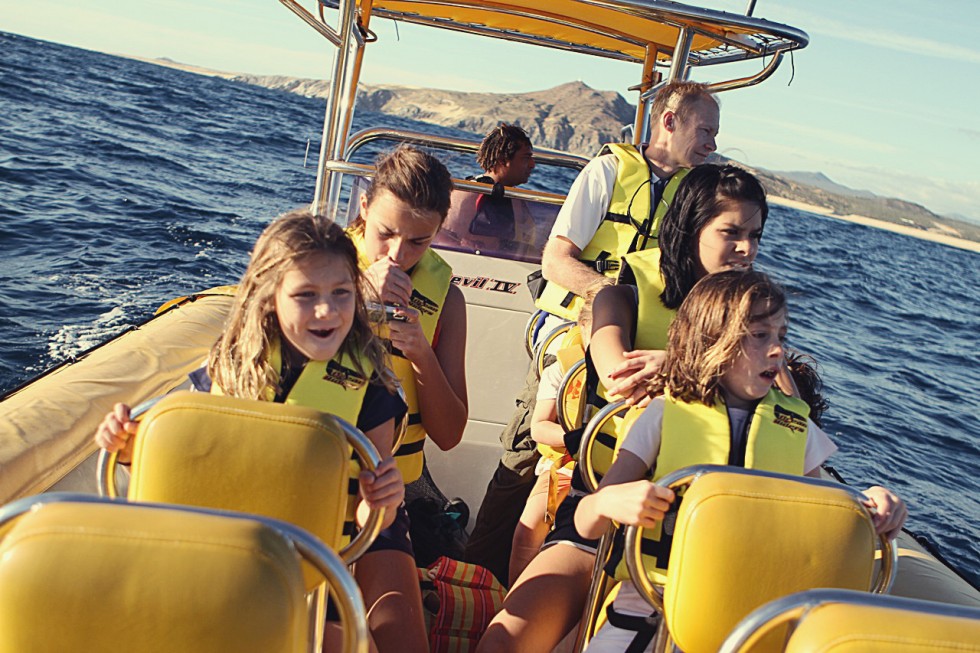 Oh!!  And this poor little girl … my Huntie babe.  Once we started out, she freaked!  The poor thing couldn't see over her seat, we were at top-notch speed, and I think the anticipation of it all just freaked her out!
Once we had our initial sighting and stopped, she calmed down.  Our tour guide was also extra special to her and gave her lots of TLC!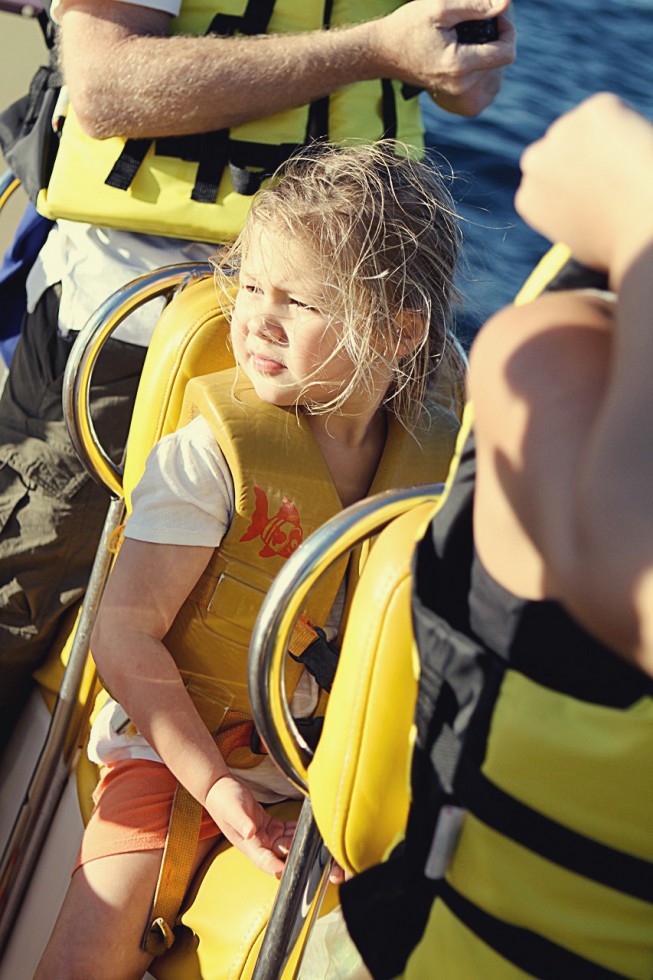 We had radio silence from our big friend for a while when all of the sudden … we spotted him!  With a friend!  No, wait … make that two friends!
We had three humpback whales putting on a spectacular show!  What a day!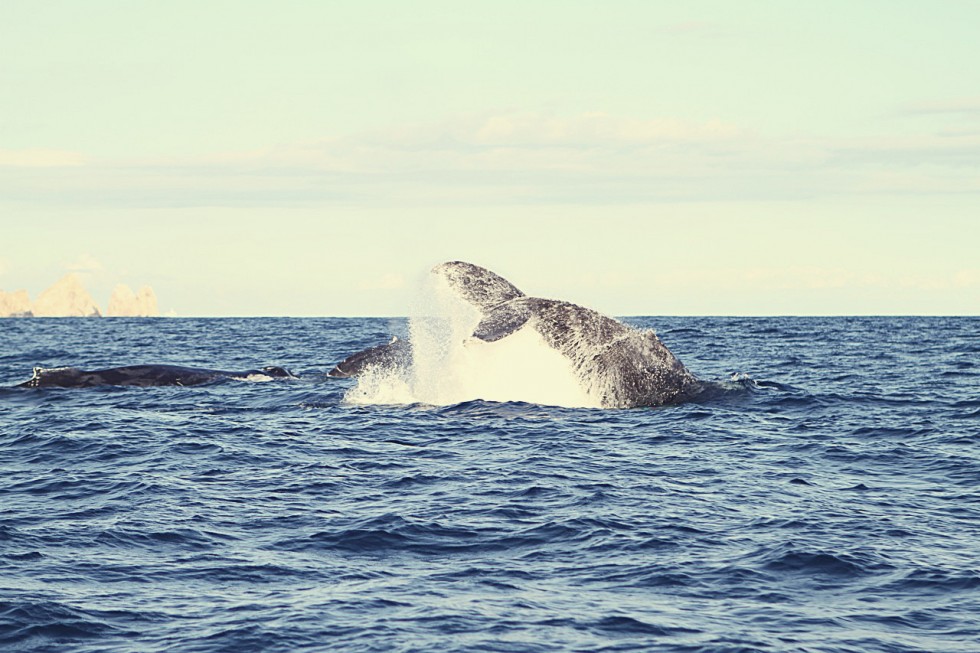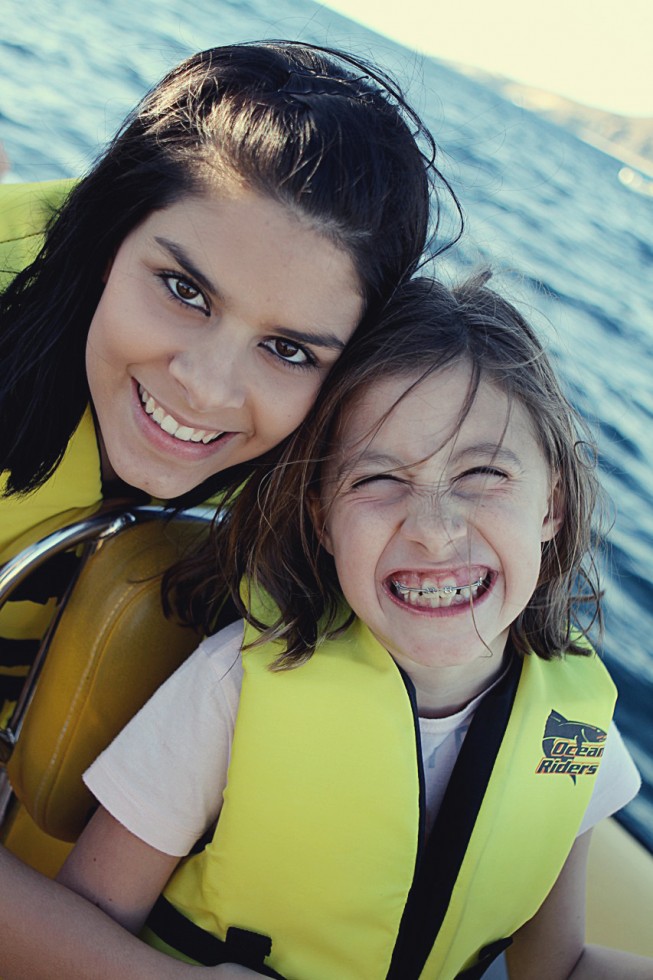 Huntie fell asleep in the guide's arms on our way back to the harbor.  She missed the sea lions and multitudes of pelicans …
But we had a great dinner when we got into the harbor and I couldn't resist sharing this photo of my rockstar babe!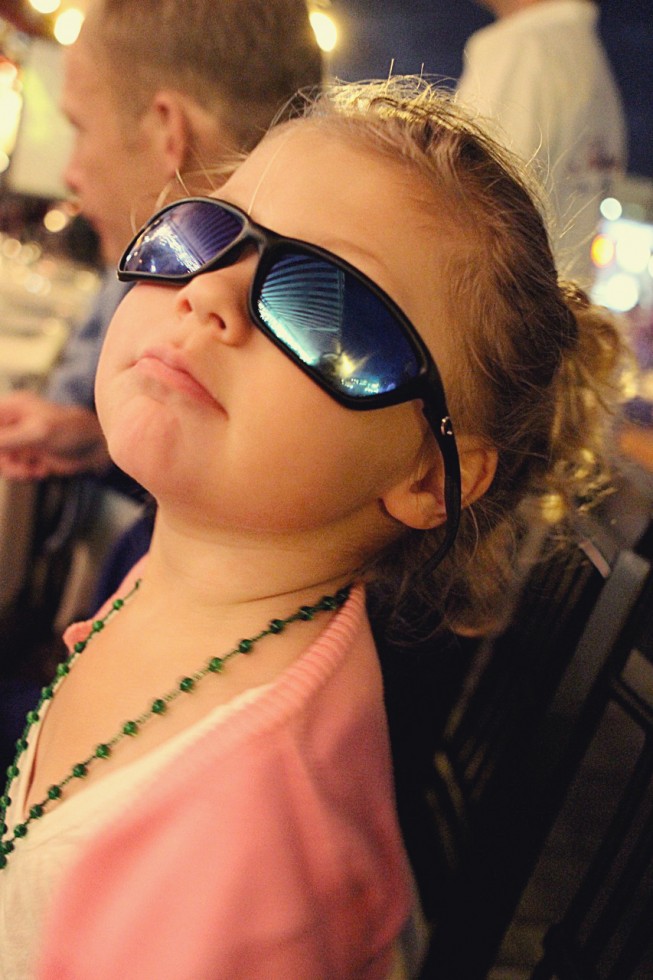 Posted in family photos, mexico {christmas 09}, vacation
---