dad's annual boating accident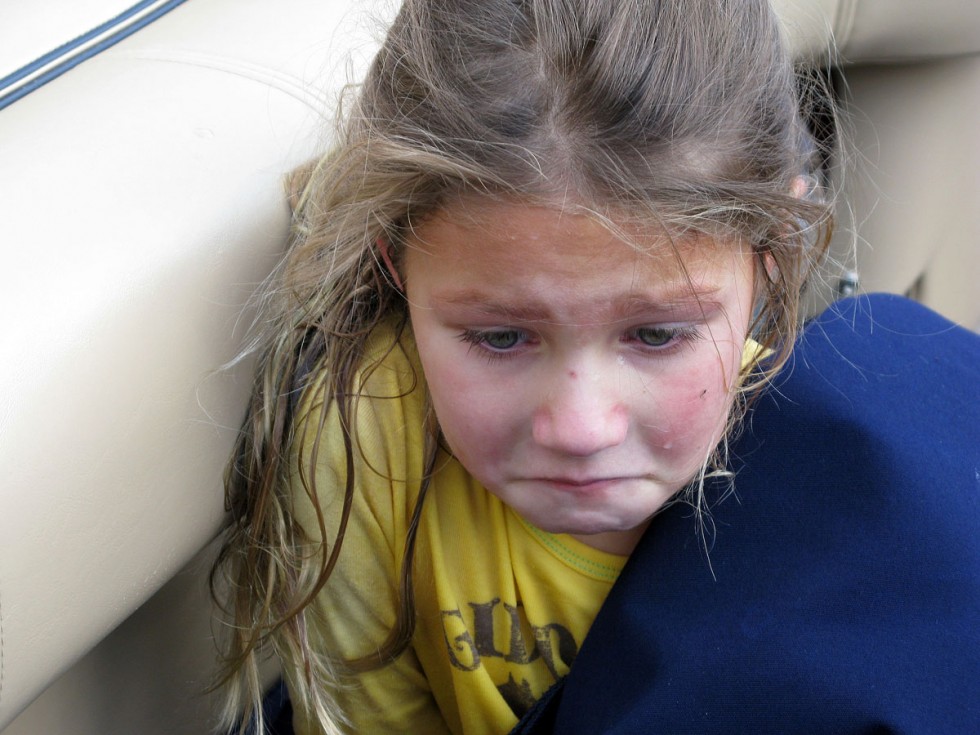 That was the subject line of an email CJ sent Saturday afternoon.
He had taken the girls up to the lake this weekend while I was at the workshop. I'm thankful for that, but oh my word!
My phone was out of service and battery most of the day, but I was finally able to charge it before we headed back to the hotel Saturday night. So all I can see is the subject line and the words "just sitting there in the bay and she leaned over too much." I had no service, knew there was an attachment, but couldn't open it.
It was too late to call and a very long 45 minute car ride back to the hotel!
Poor Wynter!
I think I've mentioned before how these things always seem to happen on dad's watch? I'm not sure why or how … they just do …
A couple of years ago, he had Wynter and Piper sitting on the back of the boat and the piece they were sitting on collapsed! Into the water they went. Wynter didn't know how to swim at the time … so Piper pulls Wynter up out of the water and is treading water holding Wynter in one hand and a shoe in the other. Ay-yi-yi!
Posted in curt, girls, lake owen
---