busy, busy …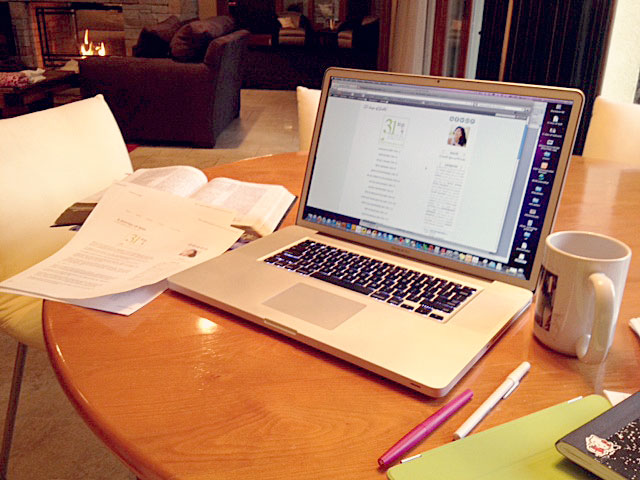 Checking in to let you know I'm still here!  Just busy plugging away on the 31 Days of Faith ebook.  I'm not sure why I thought it'd be as easy as copying and pasting … cuz it's most definitely not!
Also, when I wrote the 31 Days series, I hadn't a clue I'd be turning it into an ebook, therefore it's not written as a "book," it's written as a blog and pretty much "reads" as a blog.  So that means I'm busy editing and do a bit of re-writing.  I've also realized I'm way too inspired by way too many songs, quotes, images, illustrations … and they're currently proving a bit tricky to squeeze into an ebook.  You know copyright laws and all of that!  Oh! not to mention a certain 11 minute video that needs to be tamed and turned to text!
The good news in my busyness … I'm including 3 bonus chapters and a study guide!  The cover should be ready soon and I hope to unveil it next week!
My thoughts are pretty much consumed in this project right now, along with you know, life, laundry, kids, errands, schoolwork and the such!  Which means light posting on the blog for just a wee bit longer.
I promise it'll be worth it though!
{did I use too many of these !!! in this post?}
Posted in 31 days of faith, writing
---