when you yearn to be touched :: deeper waters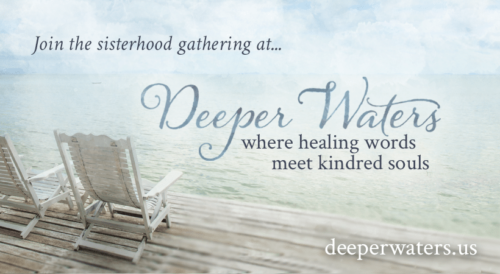 I feel so very blessed to be a part of this new ministry, Deeper Waters. Denise is an inspiring woman of God and the group of women she's put together is nothing short of amazing! You can read the story of Deeper Waters for the heart behind the ministry. I know you'll be blessed each time you visit.
Today I have the opportunity to share something that's been on my heart. Although I speak from a place of not having my spouse near me, I know there are many who have their spouses right next to them each day, yet still yearn to be touched. This message is also for you.
Posted in guest post, marriage
---