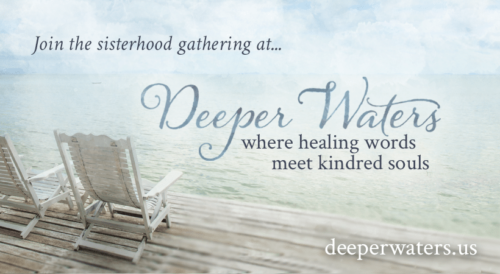 I feel so very blessed to be a part of this new ministry, Deeper Waters. Denise is an inspiring woman of God and the group of women she's put together is nothing short of amazing! You can read the story of Deeper Waters for the heart behind the ministry. I know you'll be blessed each time you visit.
Today I have the opportunity to share something that's been on my heart. Although I speak from a place of not having my spouse near me, I know there are many who have their spouses right next to them each day, yet still yearn to be touched. This message is also for you.
Posted in guest post, marriage
---

I can't remember how I first started following Endless Pursuit … I think it might've been on Instagram? Guess it doesn't really matter, the point is, they're my people! "How so," you might wonder? Read this from their About page and you'll get the picture!
God has not abandoned or forgotten about you. Nor is it in His will for you to be sick. That is why we challenge you to rise up with Endless Pursuit as we declare the promises of God over our situations. We exist to speak hope into the sick: make them catalysts, dream weavers, humbleness makers, and joy fillers. Circumstances will not enslave us, rather in defiance we will speak out healing and faith. God is our provider.
Anyway. When Ryan asked if I'd consider being a guest contributor, I was honored. When I was 5 months late in getting him my first post, I was impressed with his patience! :)
If you follow me on Instagram or Facebook, you might remember that I'd recently had a couple of my girls at the Mayo Clinic in Rochester? And if you don't follow me on social media … well … I recently had a couple of my girls at Mayo. :)
It was Taylor primarily who'd had a seemingly sudden onset of serious health issues and I wanted her seen by experts. And because we were going, I decided to bring Hunter along and have her seen for a couple of things she's been dealing with as well.
Hunter's issues ended up minor, but Taylor's not so much. We found out she's got an autoimmune, chronic disease she'll deal with the rest of her life. And while I'm thankful we were able to get an answer to what's going on, I hate that she'll now face this suckiness.
And so … in the midst of my writer's block – while trying to keep good on my promise to Ryan and get my post in – God whispered some hope in my direction and I shared those thoughts over at Endless Pursuit a couple of weeks ago.
If you're facing something today, or just in need of a little hope or encouragement, I'd love for you to join me over there.
Posted in guest post, multiple sclerosis, taylor
---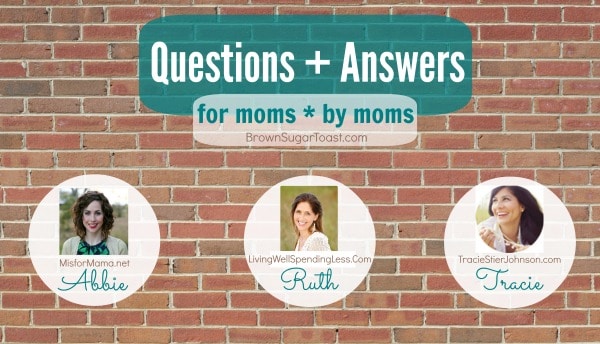 I interrupt my unscheduled silence to bring you a recent interview I was honored to participate in. When Christa asked if I'd consider answering a few questions on motherhood for a series she was doing, I rather jumped on the opportunity!
I hope you'll stop by to read the other interviews as well. Soooo good!
Posted in guest post, parenting
---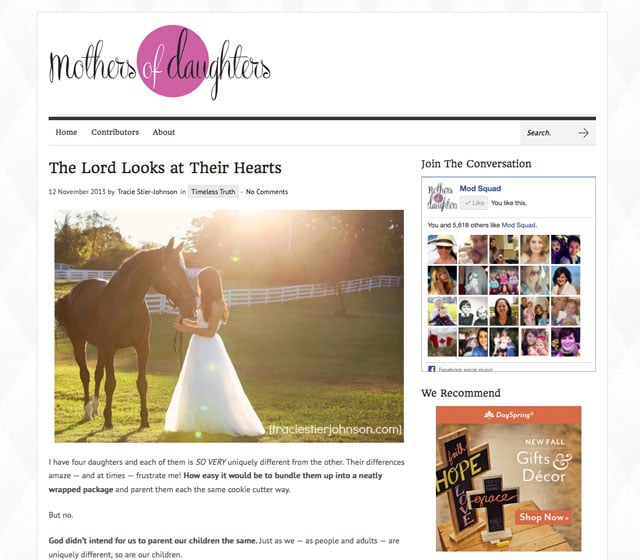 Join me this month as I share my thoughts on why it's so very important to know who your children are. God's created them individually unique and I believe it's our responsibility as parents to dig deep into understanding their hearts and uniqueness.
And if you haven't been to the new Mothers of Daughters site yet, I encourage you to browse through the beautiful encouragement and timeless truths so important in raising godly women in today's world.
Posted in guest post, modsquad, parenting
---
Have you ever had the desire to crawl under the kitchen table, waving a white flag of surrender? Even just little? Just an itty-bitty desire? Seems in my world lately, it's become a downright fantasy!
Join me over at Hope For the Weary Mom to find out how I manage to get out from under the table and put my flag away.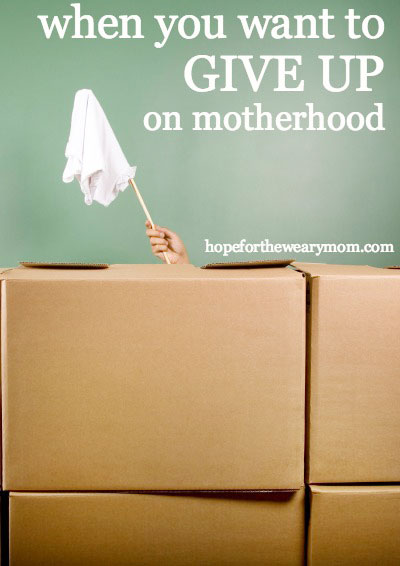 Posted in guest post, parenting, weary mom
---